Lady Gaga - Thursday Night Summer Music Series
Partner Event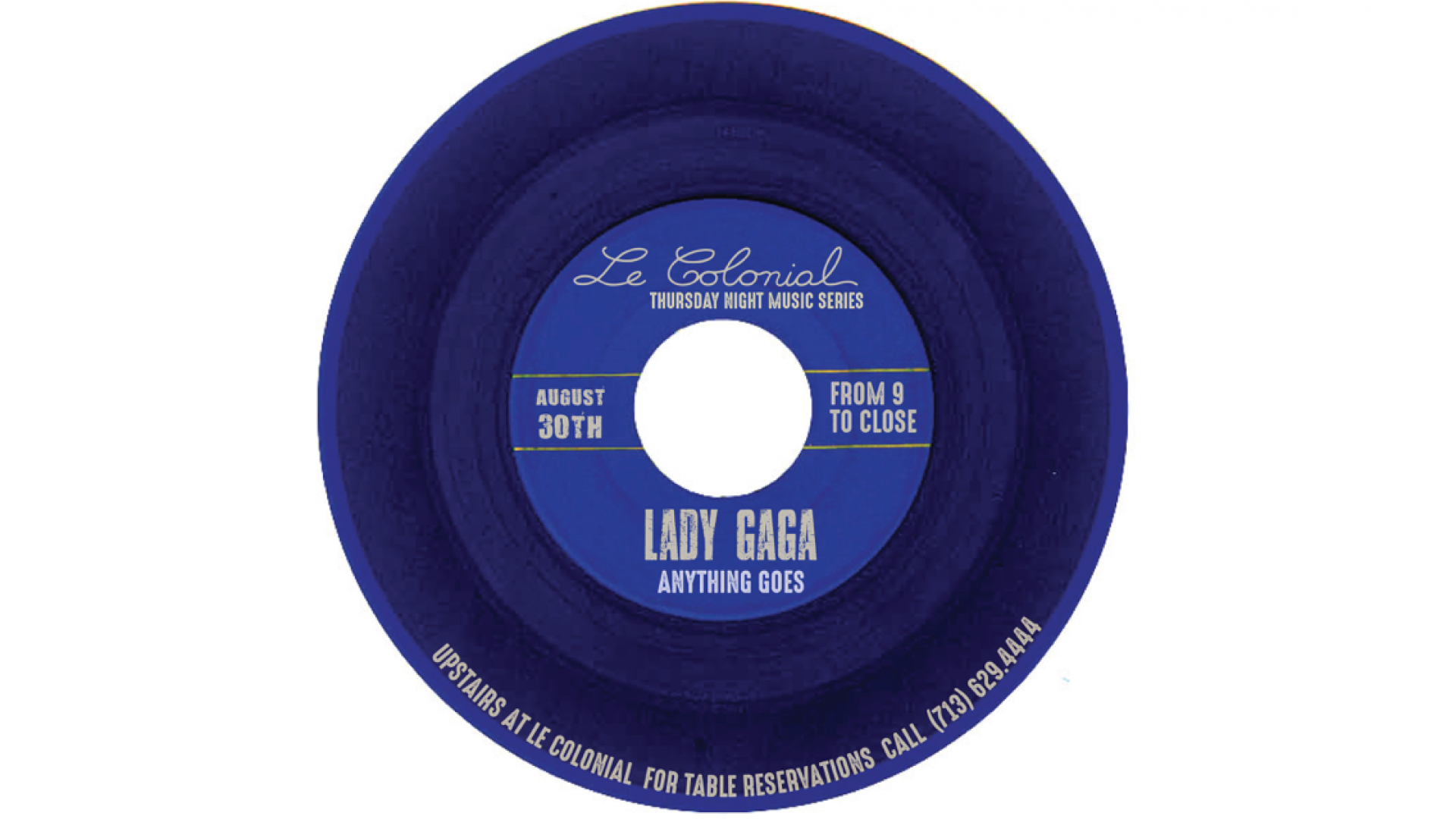 30
August
From 9 PM to midnight
Expect to wear yourself out. If you tire easily, reserve a table by calling (713) 629-4444. 
Invitation-only
Upstairs at Le Colonial
4444 Westheimer Rd G-140
77027 TX
United States
Buy ticket
About the event
Summer's coming to a close, but we've got The Cure for those blues.  
Tonight. Lady Gaga upstairs at Le Colonial. Drinks and dancing. 
So baby tell us yes, and we will give you everything...We will be all yours tonight, 
And if you say you're okay, we're gonna heal you anyway,
Promise we'll always be there, promise Urbane is the cure... 
Go back
JOIN TODAY!
EXCLUSIVE MEMBERS-ONLY BENEFITS
AT PREMIER RESTAURANTS
such as
20% OFF FOOD & DRINK
---
THE URBANE SOCIETY
$100
ANNUAL MEMBERSHIP FEE
---
URBANE CORPORATE
$150
ANNUAL MEMBERSHIP FEE
JOIN