Late Night Happy Hour On The Roof
Partner Event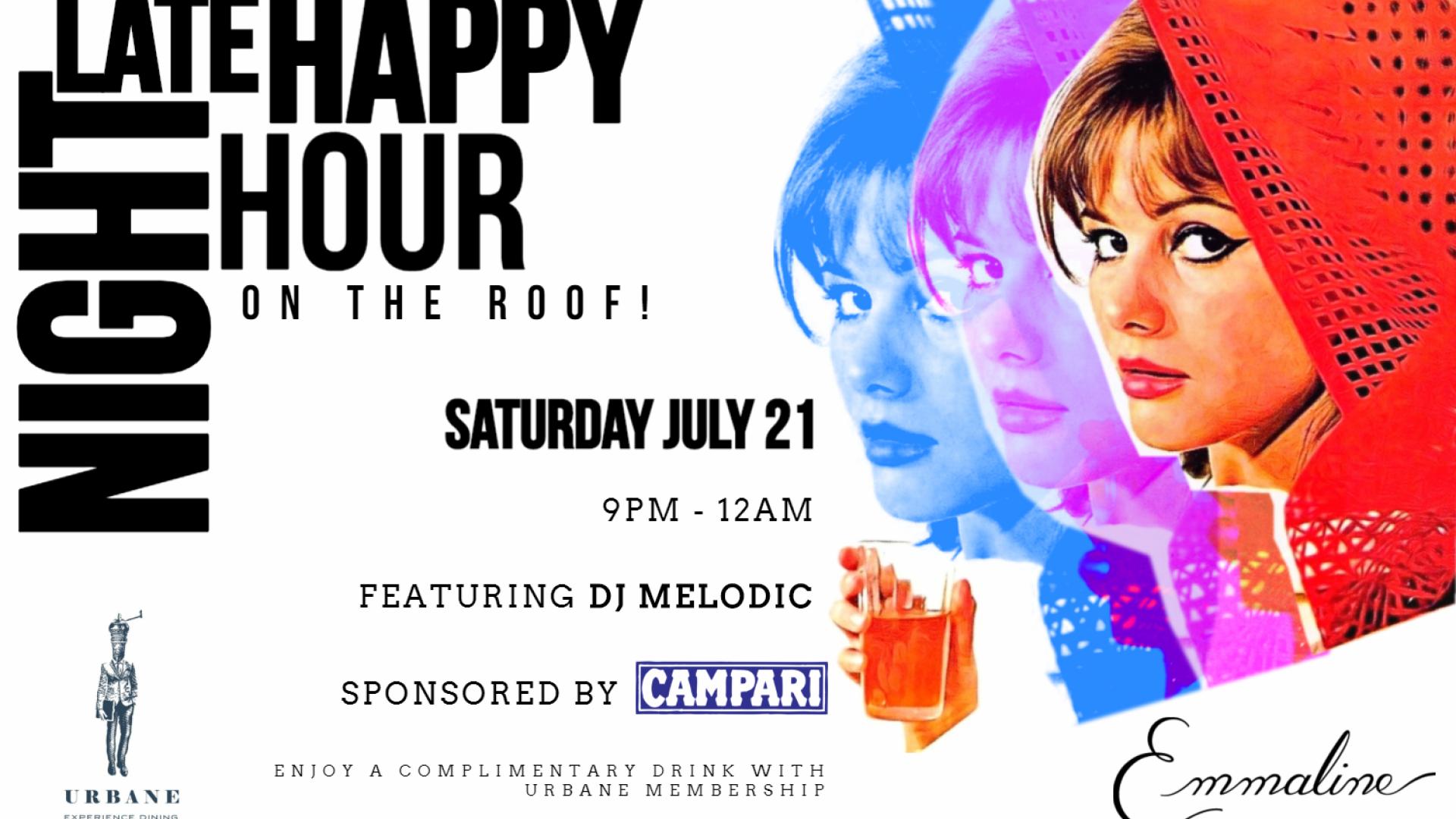 21
July
From 9 PM to midnight
Urbane members receive a complimentary specialty cocktail. Please show your Urbane Membership ID to the cocktail server. 
Free Entry
Emmaline
3210 West Dallas Street
77019 TX
United States
Buy ticket
About the event
Shh! Word has it that once the sun goes down at Emmaline, the Mezzanine turns into a summer lounge party that you won't want to miss...introducing Emmaline's Late Night Happy Hour! Saturday(July 21) from 9 PM to midnight, upstairs on the second-floor patio! Specialty drink menu. Live DJ. The works. Is there anything better to do on a summer night? Didn't think so. Get a group together and we'll see you there! 

 
Go back
JOIN TODAY!
EXCLUSIVE MEMBERS-ONLY BENEFITS
AT PREMIER RESTAURANTS
such as
20% OFF FOOD & DRINK
---
THE URBANE SOCIETY
$100
ANNUAL MEMBERSHIP FEE
---
URBANE CORPORATE
$150
ANNUAL MEMBERSHIP FEE
JOIN