Rat Pack - Le Colonial Thursday Night Music Series
Partner Event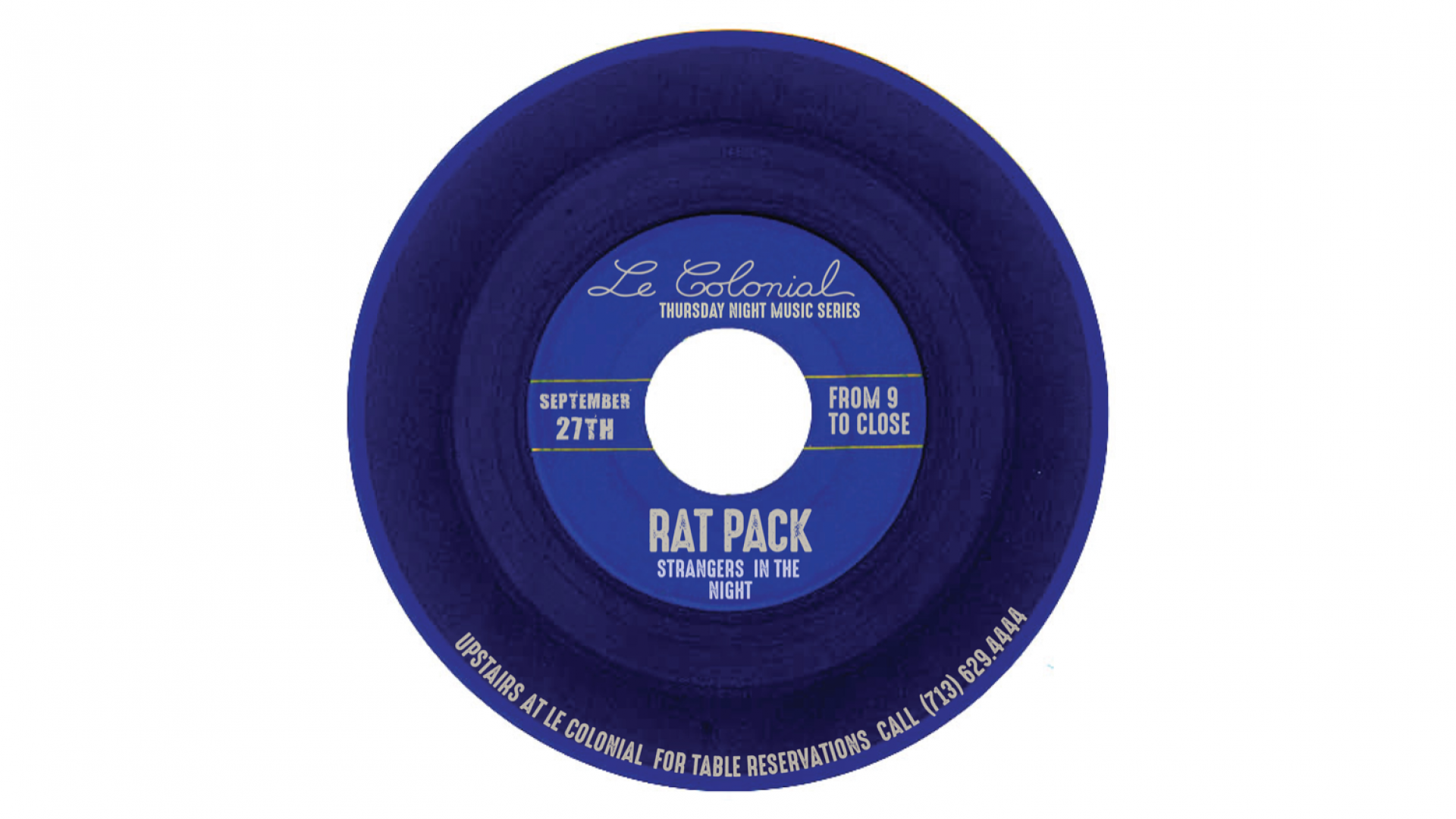 27
September
From 9PM to midnight
To reserve a table please call (713) 629 - 4444.
Invitation-only
Upstairs at Le Colonial
4444 Westheimer Rd G-140
77027 TX
United States
Buy ticket
About the event
You're pumped for The Urbane Halloween Party but you realized it's still September and we've got some time to kill before the big night. Don't fret. We take care of our members over here at Urbane. If you're looking to have some fun on Thursday night, head over to Le Colonial, the host of a Thursday night weekly shindig featuring a rotating music set. This week's theme? Rat Pack. Let's transport back to the good ol' days where entertainers were wheeling, dealing, and driving the Las Vegas casino scene. Don't be a stranger to the night. 
Go back
JOIN TODAY!
EXCLUSIVE MEMBERS-ONLY BENEFITS
AT PREMIER RESTAURANTS
such as
20% OFF FOOD & DRINK
---
THE URBANE SOCIETY
$100
ANNUAL MEMBERSHIP FEE
---
URBANE CORPORATE
$150
ANNUAL MEMBERSHIP FEE
JOIN